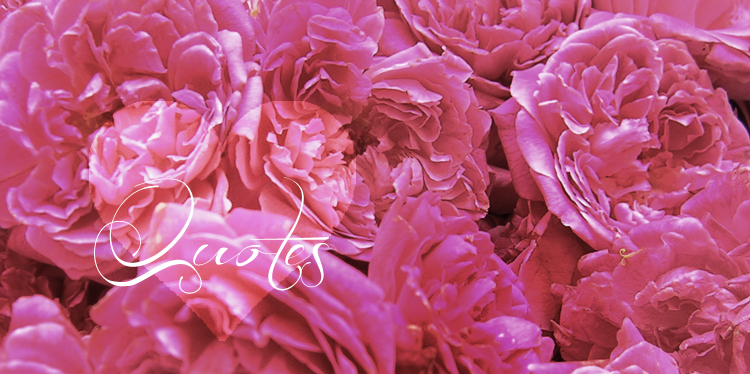 I once came across a lovely quotation that said that the best romantic relationship is not about warm fuzzy feelings, candlelight dinners, compatibility, babies and sweet nothings, but is the one that helps you achieve your highest potential.
Controversial as we may say, it did ring the big bell and I went searching for that quotation once again. I have not found it but ended up discovering so much more.
Here are some of my handpicked quotations on Love that I came across during my search. I wanted to share these, hoping that they too resonate with you. Or even better, igniting you to go and search for that perfect quote that moves you.
————————————————————————————————————————————————————————-
To say 'I love you' one must first be able to say the 'I.'
Ayn Rand
Where there is love there is life.
Mahatma Gandhi
I have decided to stick with love. Hate is too great a burden to bear.
Martin Luther King, Jr.
Do all things with love.
Og Mandino
Love is a better teacher than duty.
Albert Einstein
The best thing to hold onto in life is each other.
Audrey Hepburn
All my life, my heart has yearned for a thing I cannot name.
Andre Breton
With love one can live even without happiness.
Fyodor Dostoyevsky
We need 4 hugs a day for survival.
We need 8 hugs a day for maintenance.
We need 12 hugs a day for growth.
Virginia Satir
For small creatures such as we the vastness is bearable only through love.
Carl Sagan
The more one judges, the less one loves.
Honore de Balzac
Men always want to be a woman's first love – women like to be a man's last romance.
Oscar Wilde
If you could only love enough, you could be the most powerful person in the world.
Emmet Fox
Love is when he gives you a piece of your soul, that you never knew was missing.
Torquato Tasso
For love is immortality.
Emily Dickinson
Ultimately love is everything.
M. Scott Peck
Love begins by taking care of the closest ones – the ones at home.
Mother Teresa
Hatred does not cease by hatred, but only by love; this is the eternal rule.
Buddha
The most important thing a father can do for his children is to love their mother.
Theodore Hesburgh
All, everything that I understand, I only understand because I love.
Leo Tolstoy
————————————————————————————————————————————————————————-
So, which one is it? Which quote rules you? If not from this list, please do share your favorite for for it will only reveal more of you in a lovely way.