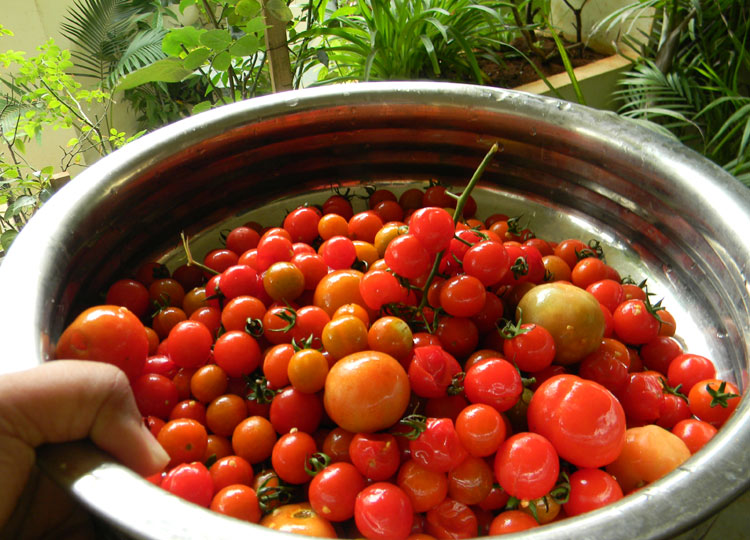 Gardening is cheaper than therapy and you get tomatoes.
~Author Unknown
This is the season to show some tomato love. Tomato recipes aside, you can grow this cherry beauties nice and fast before the winter chill sets in. Just toss over some seeds in sunlit soil and keep the soil moist. That's it. Seriously! No big post.
But for doing it right and blogging it nice, here are some tips and tricks on growing bunches of cherry tomatoes, just about anywhere.