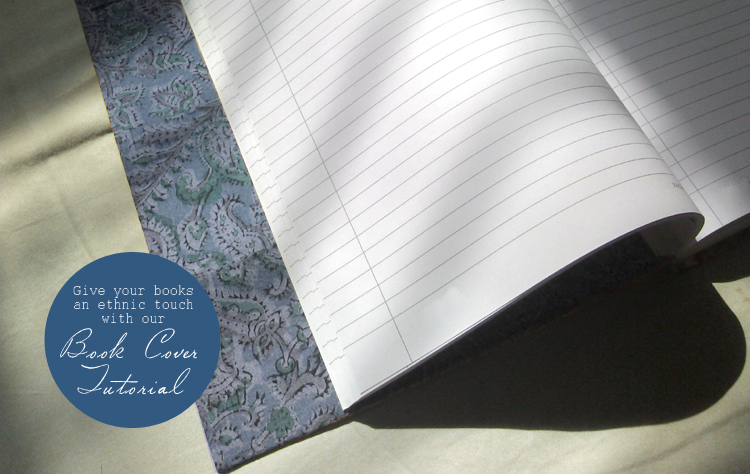 Traditional fabrics have an understated charm of their own. They not only look and feel good, but also evoke mixed emotions of calmness, restlessness and nostalgia.
When these traditional fabrics permeate unusual spaces, like offices and study desks, they bring in a sense of longing for the bygone era. In contrast with the impersonal, mono-chromatic, glass-acrylic laden workplaces, traditional fabrics seem to remind us of our roots and tell us to take things slow.
Wrapping these ethnic fabrics around our everyday utility items like books and workstations not only breaks the monotony of the daily grind but also becomes a great conversation starter for those who like to stay rooted. Not to mention how good the hand-woven texture feels when touched.
Here is a simple tutorial on covering your notebooks (not the eBooks, but then why not) with traditional hand loom fabrics that serve as a great reminder of good-slow-life. Let's get started with the tutorial.
How to cover a book with a cloth – Simple DIY Instructables