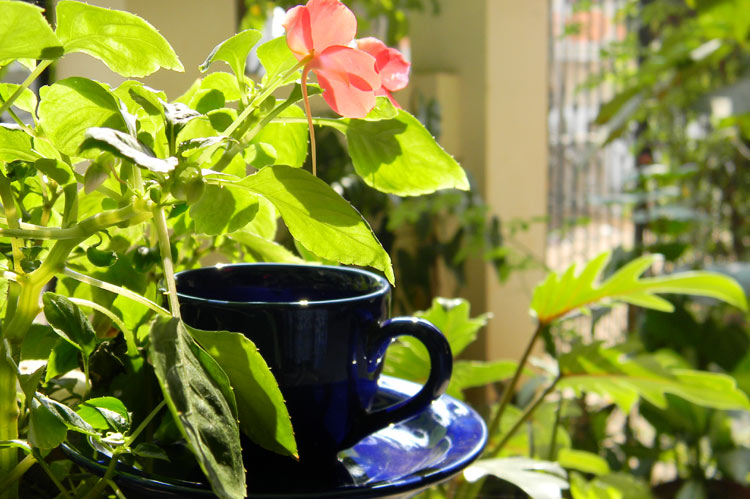 This is a hilarious post for most but it is for those who are looking to make a regular cup of chai, the boring way.
We are a family of tea drinkers and no day goes without few cups of tea. Exams, guests, early mornings, late nights, family gathering, silent mourning – garam chai is the comfort drink for every reason and is always there in some form or the other. Ginger tea when down with cold or congestion. Spiced tea for special occasions. Flavored black tea for solitude. Lemon tea when there is no milk. Plain black tea when in dumps. Green tea is a bit of a snob.
Tea is the most welcomed drink in any season. And it is not the size of the cup or the quantity therein but the number of times it is served that makes it a clear winner. Tea is the best beverage to enjoy to company of other or to indulge in me-time alone.
Here is how most households in India make tea for themselves.
Variations in ingredients and their quantities is of your choosing.
Recipe for a Hot Cup of Tea (for one person)
Ingredients: Tea leaves (or tea dust), Milk, Water and Sugar
1. Boil half (or more) cup of water
2. Add half teaspoon of tea leaves to boiling water
3. Let it boil-simmer for a while
4. Strain this tea decoction into your tea cup.
4. Add half cup of hot milk.
5. Mix sugar as per your taste
6. Drink hot
To add natural flavors to your basic tea, you can use one of the following ingredients such as cardamom, cinnamon, ginger, cloves or pepper. If you use all the above ingredients together, you will be in for a spicy surprise called Masala Chai. Lets leave that post for some other day.
Now, how about a hot cup of chai?
Be my guest.